Origin IN26
This compact 15m² model offers a robust space adapted to the requirements of a construction site.
Its flexibility makes it possible to combine an IN26 unit with IN36 units.

By choosing this type, you can build a building of up to three storeys (including the ground floor).
A fourth storey is possible with the necessary modifications.
If you need any adjustments, such as
an external staircase. It's no problem! Ask for it with your quotation.
The Origin IN26 range consists of 2 unit ranges
Standard units: 10 configurations that represent the perfect

base

for your building

Sanitary 

units: if you need a shower, washing area or toilet, there are 9 configurations to choose from
Standard units

Sanitary facilities
Afbeelding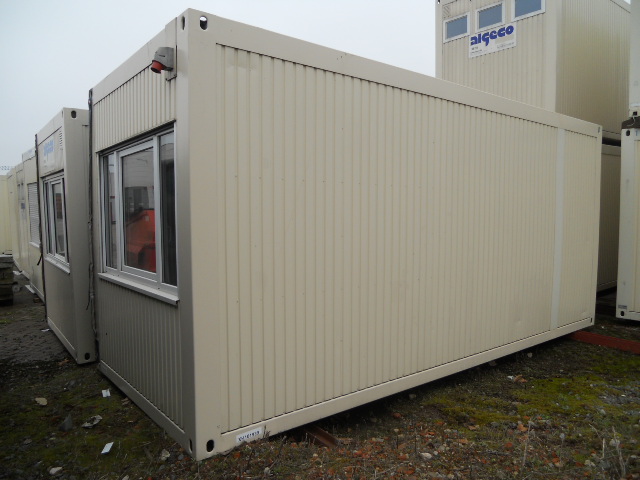 Do you need a toilet or shower room in your project?
You can choose from 9 sanitary facilities within the Origin IN26 range. The standard surface area of these units is 15 m², but Algeco also offers a smaller type - INS5-26 - 6.25 m². 
Thanks to their standard dimensions, all the units in this range can be perfectly combined to form a site building of up to 3 floors with a link via an external staircase. 
Choose from the configurations below with showers, toilets, urinals and even a disabled toilet.