Kitchen
The ideal kitchenette to make the most of the available space; we've thought of everything
Kitchen service: a small kitchen with maximum functionality
Algeco has developed the perfect kitchenette for the best use of your space. Sink, boiler, cupboards, refrigerator, hob, and all the pipework: this clever kitchen has everything it needs.
If required, we can add some storage shelving in or around the kitchen unit. There are useful kitchen accessory packages available for the kitchenette or any other designated kitchen space.
Algeco basic Kitchen packages to stock the cupboards
There is usually a lot to arrange when moving into new accommodation. Algeco takes the hassle out of moving in with basic packages for office, kitchen, sanitary facilities, and cleaning. These comprehensive packages ensure you can get to work without delay. Even the towels hooks are included. And cake forks, because celebrations are in order!
The Algeco kitchen service includes:
The kitchenette

Assorted kitchen appliances (optional), such as a

water cooler

, so that you have clean drinking water even in more awkward locations.

A kitchen starter pack (from crockery and cutlery to scourers and a kettle)

Similar basic packages are also available for

cleaning services

, 

offices 

and

sanitary facilities
The Algeco kitchen accessories make life easy
Our kitchen products and services allow you to create a pleasant work environment for your staff. What's more, you only have to manage one point of contact for hire of the building, the furniture and the accessories. This helps you to keep control of your budget, and lets you enjoy a turnkey handover: we will set everything up for you so you can get to work immediately.
Depending on your budget, there are 3 kitchen ranges to choose from.
Afbeelding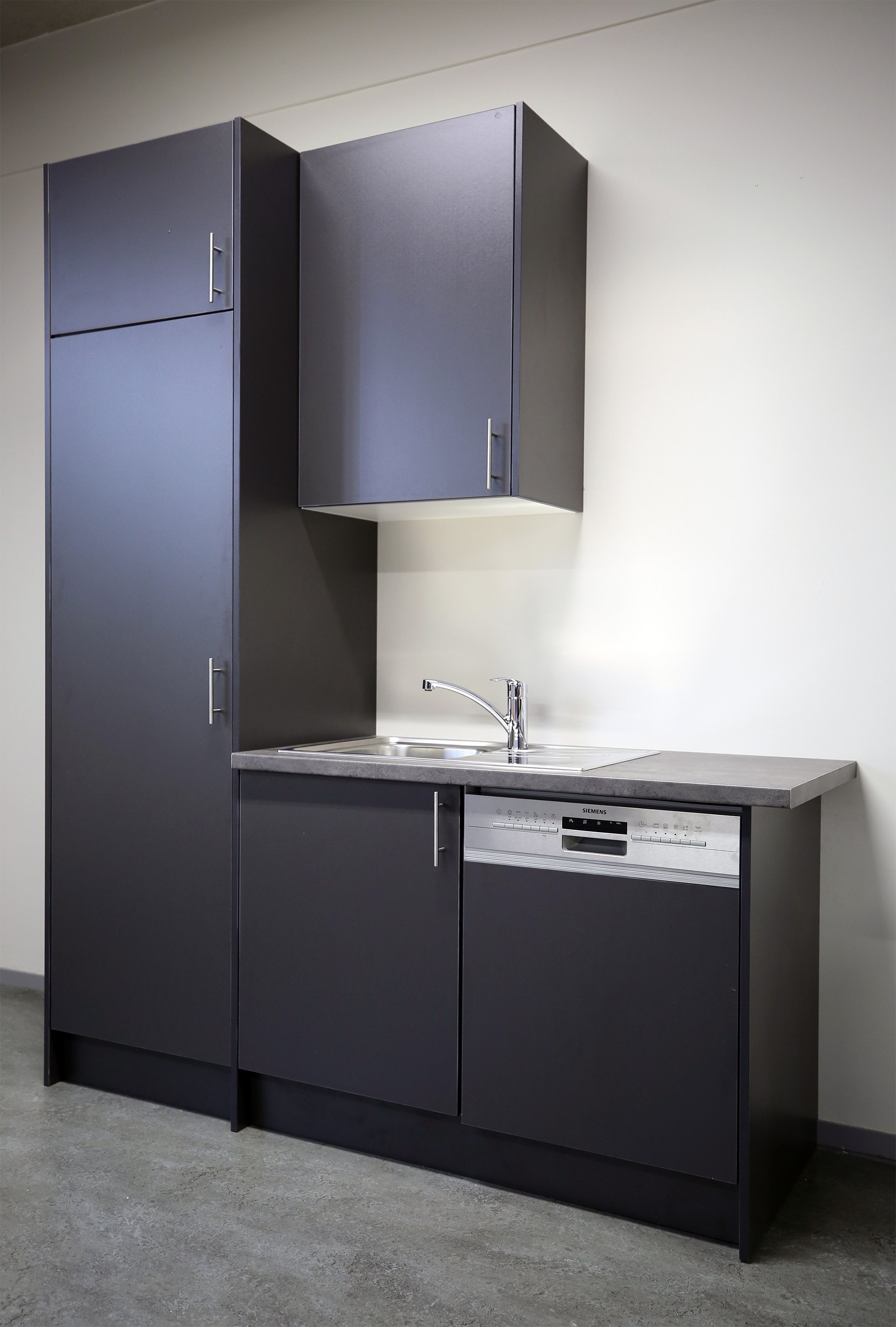 A completely customised kitchen adapted to your budget and requirements
This kitchen consists of:
Wall units

Base units

Inox sink

Built-in dishwasher
This product will be assembled entirely according to your wishes.
Afbeelding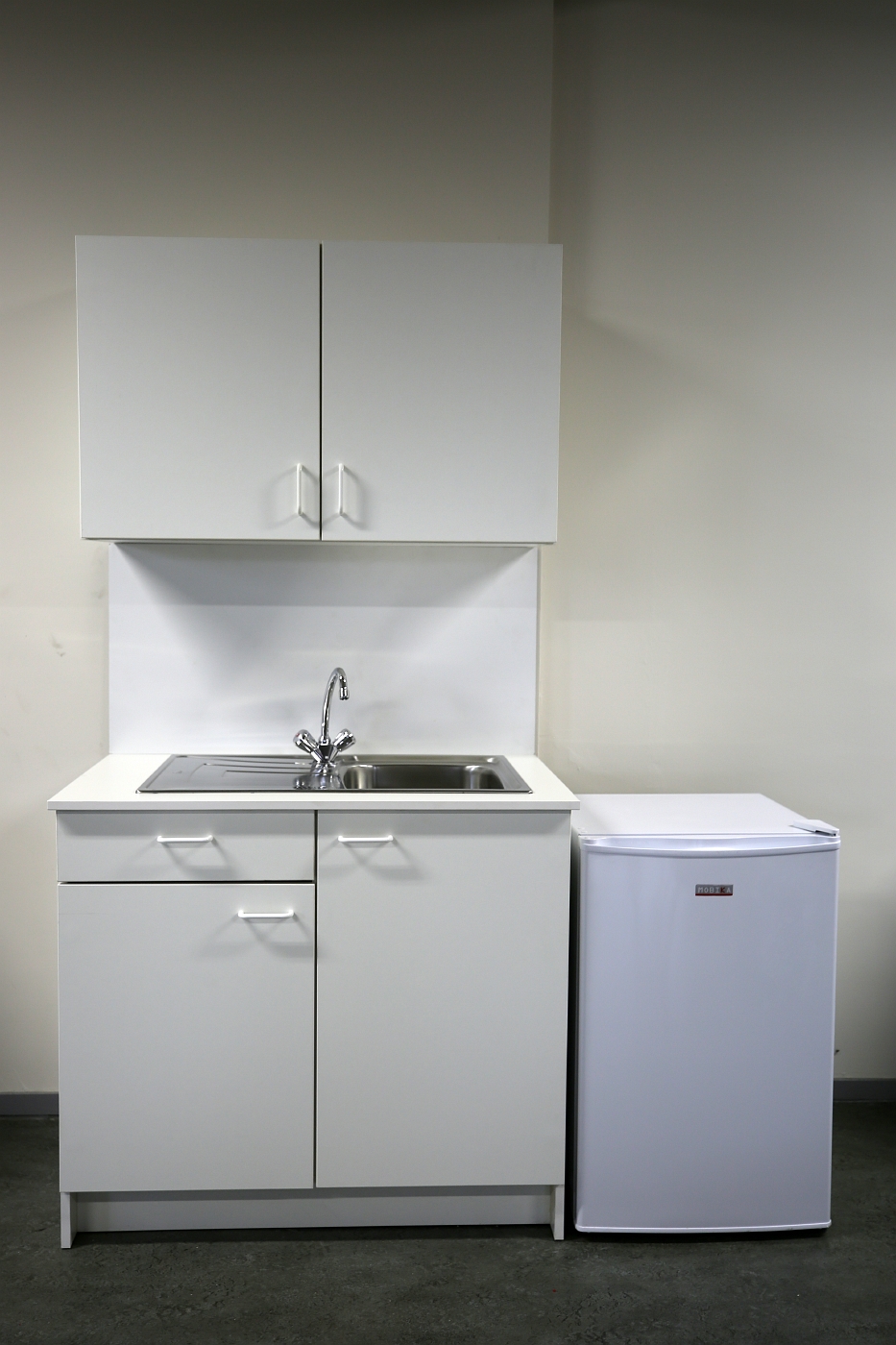 A compact kitchen with base units and sink
This kitchen consists of: 
base units with cutlery drawer
wall units (surcharge)
inox sink
hot water boiler installed in the base cabinet
Extra appliances, such as a hob, microwave oven, refrigerator are available for hire separately. 
Afbeelding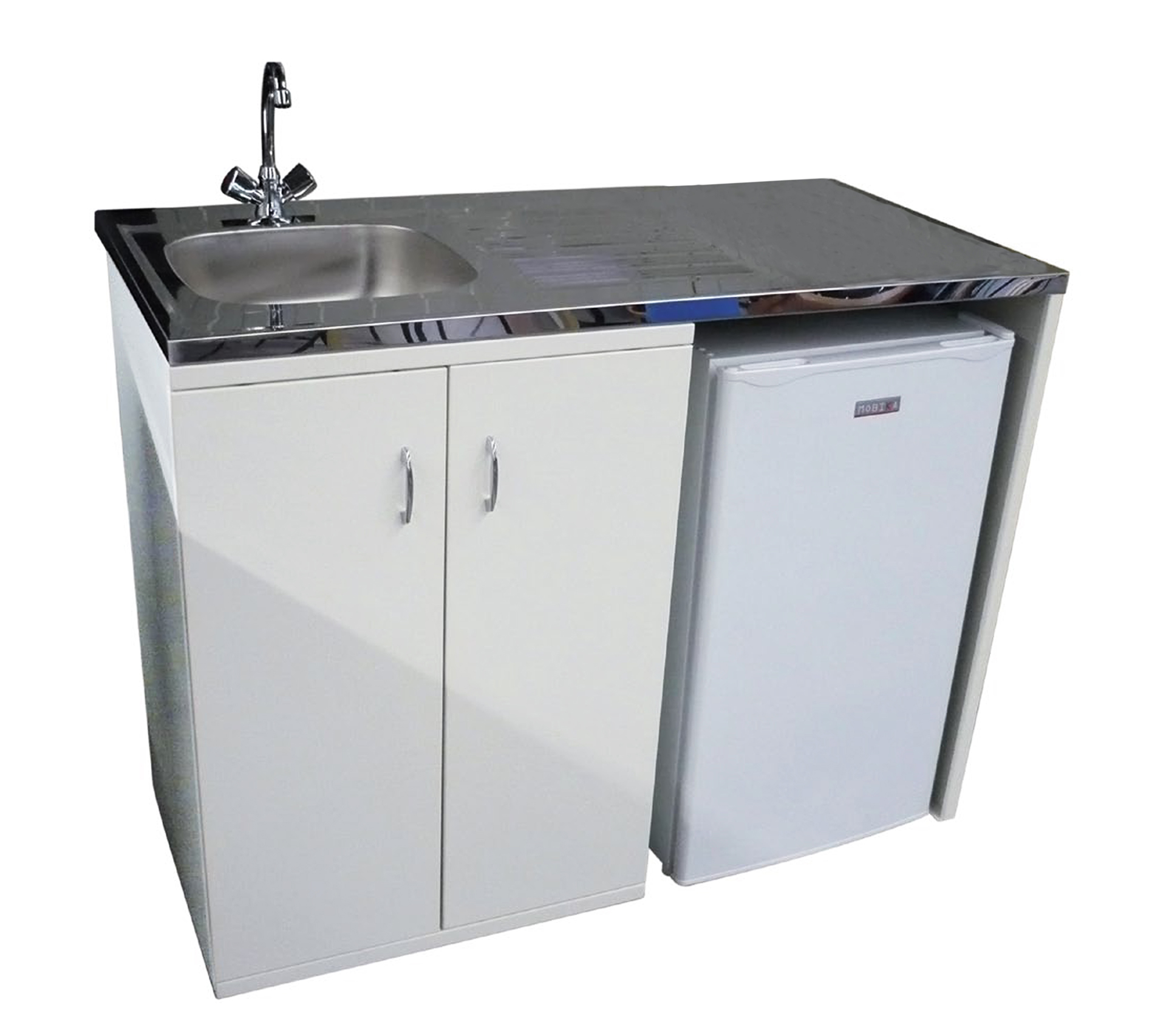 A budget-friendly kitchen with small base units and built-in sink
This kitchen consists of:
base unit
recess for a refrigerator (this can be hired separately from Algeco)
inox sink
Hot water heater built into the base cabinet